Mummery of swachhata at Kumta Court  
For long time that the premisses of the court in Kumta were exhibiting a filthy show to the sight of all of us, frequenting it or just passing by.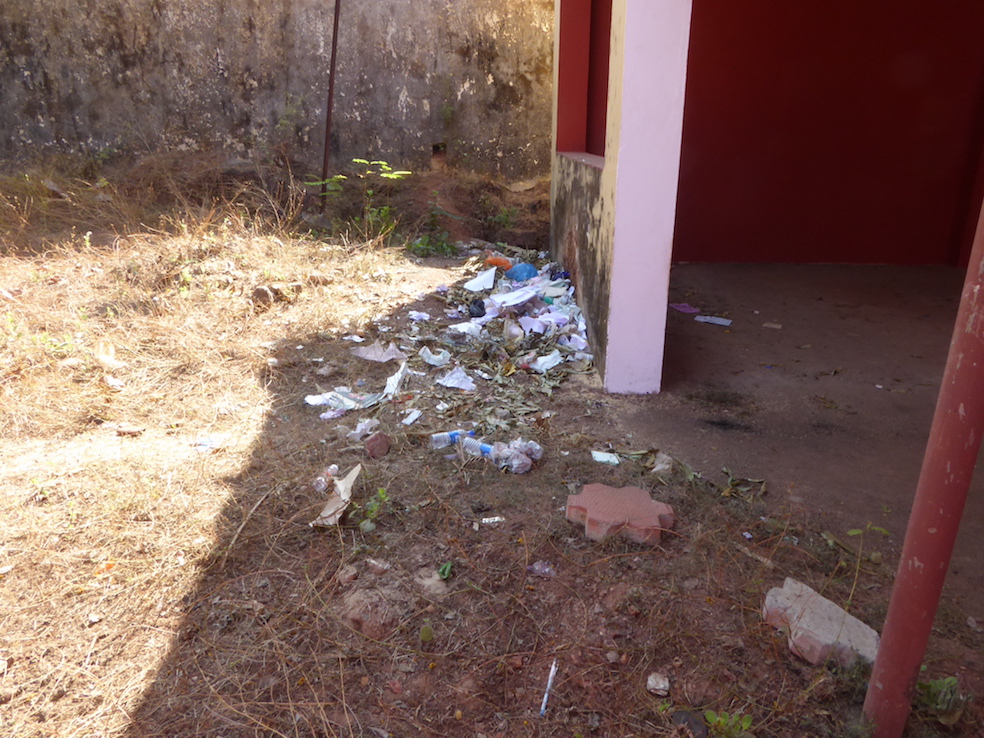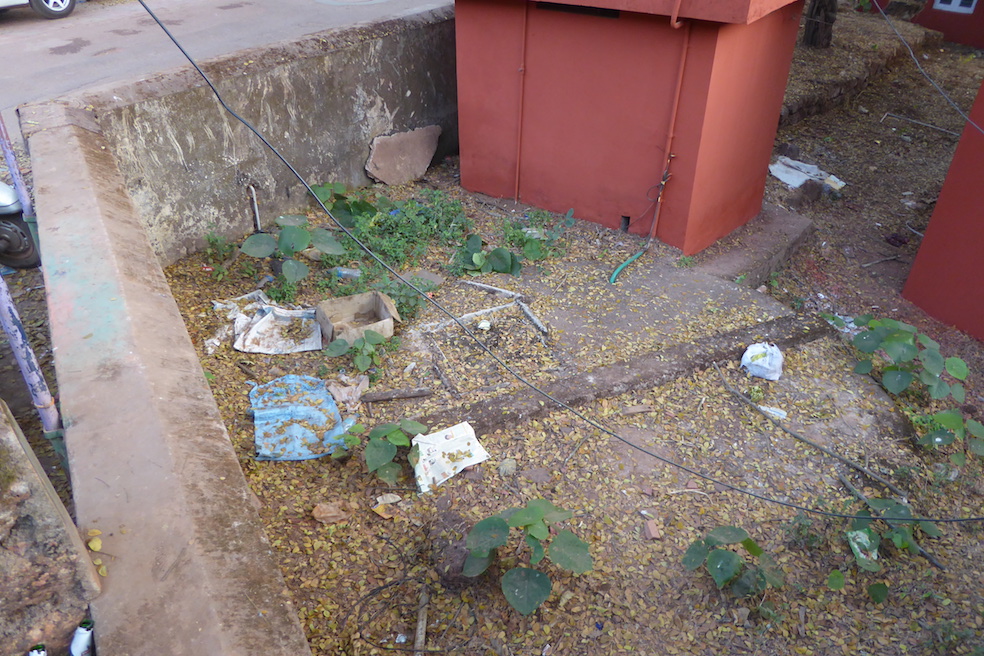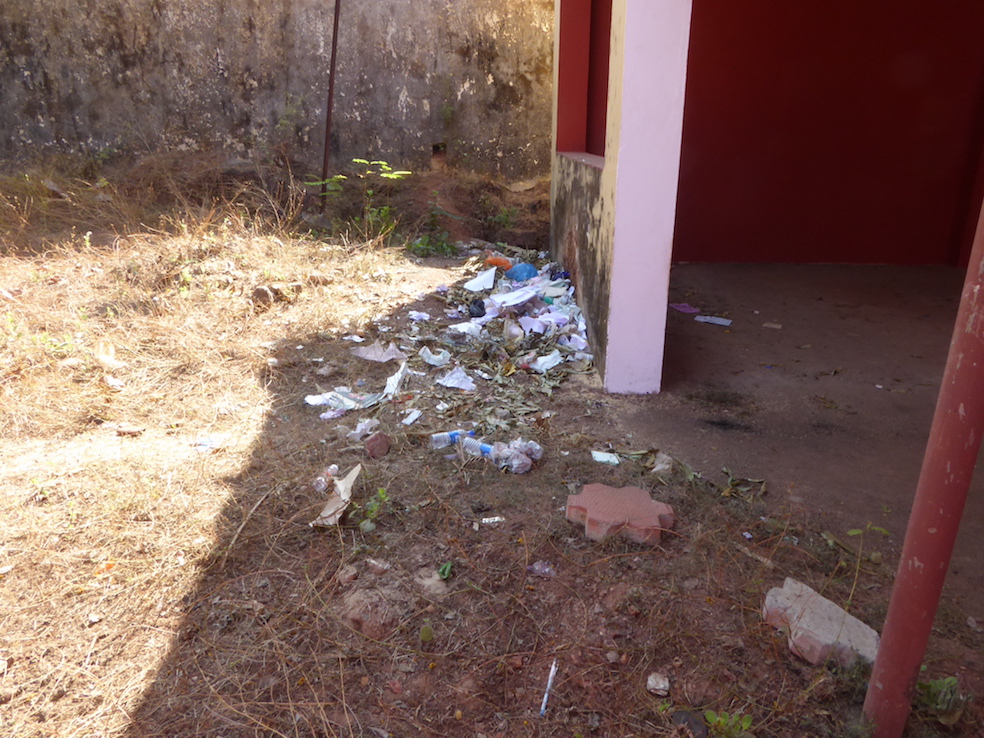 the windows being used then as dustbins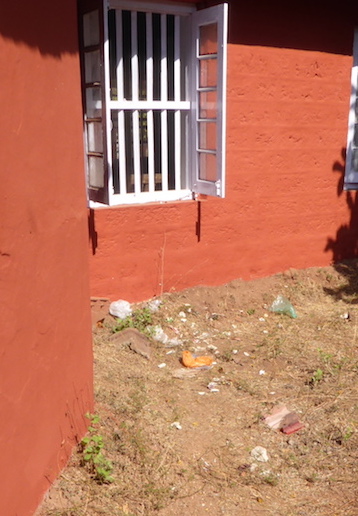 the waste being incinerated on the spot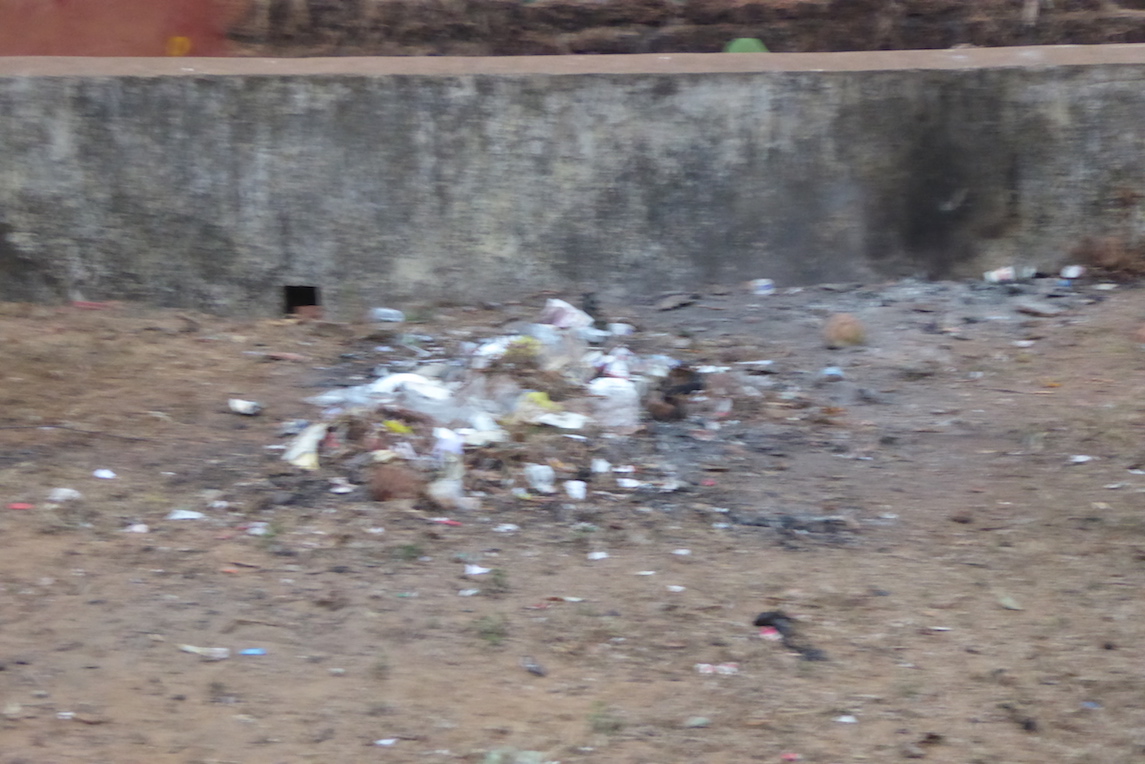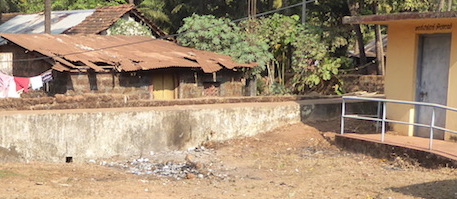 and the toilets showing the most pathetic unhygienic conditions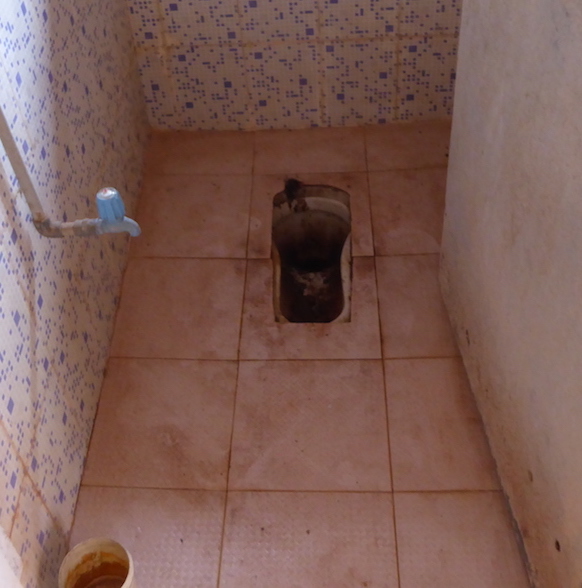 After a period of attempt to get the Court premises as role model for cleanliness of Civic Bodies, the Senior Judge accepted to launch a function to  implement a radical change in the premisses.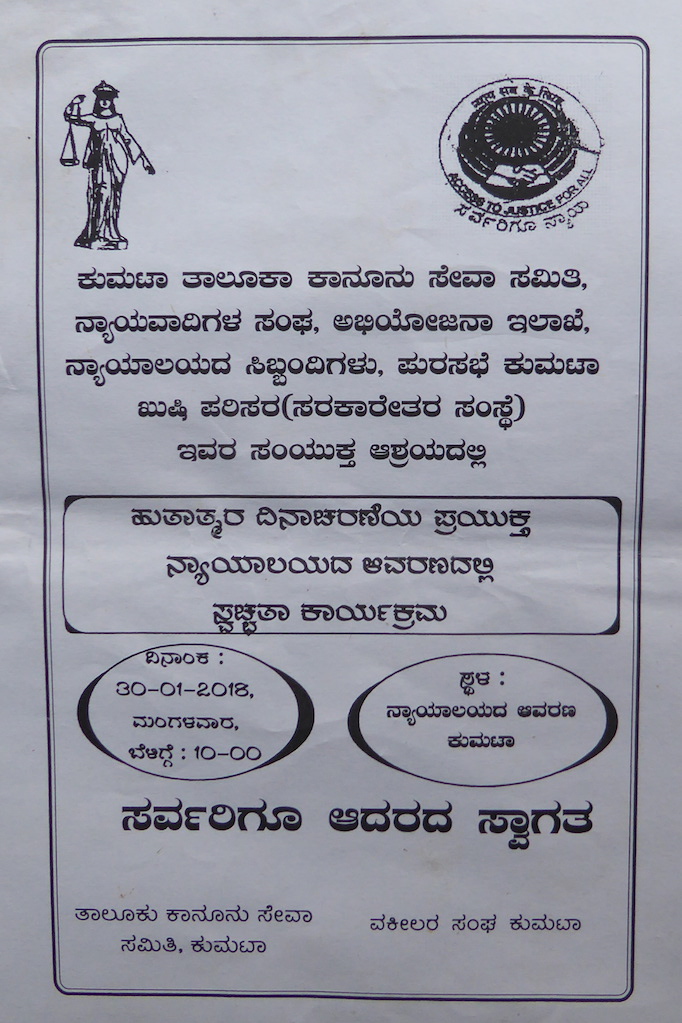 Banners and boards were displayed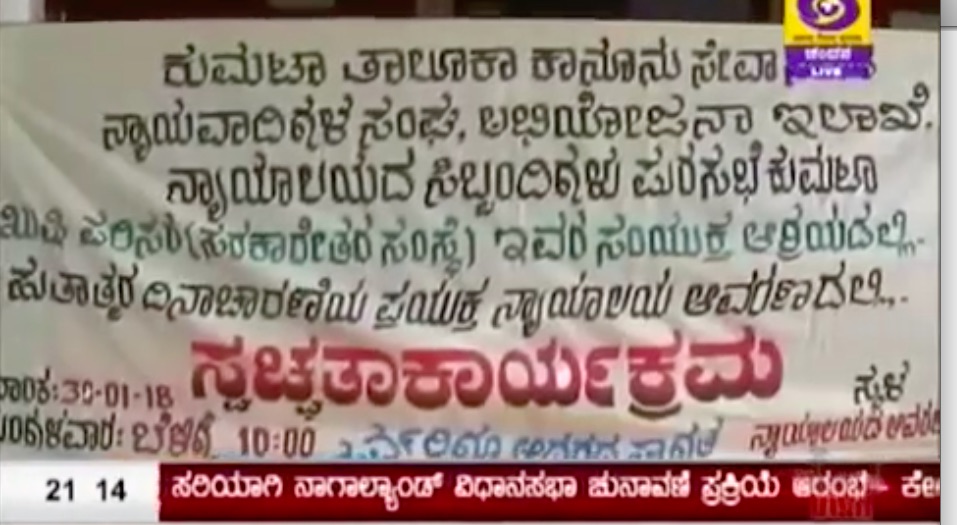 an eco-bin for plastic bottles and another for collecting batteries were fixed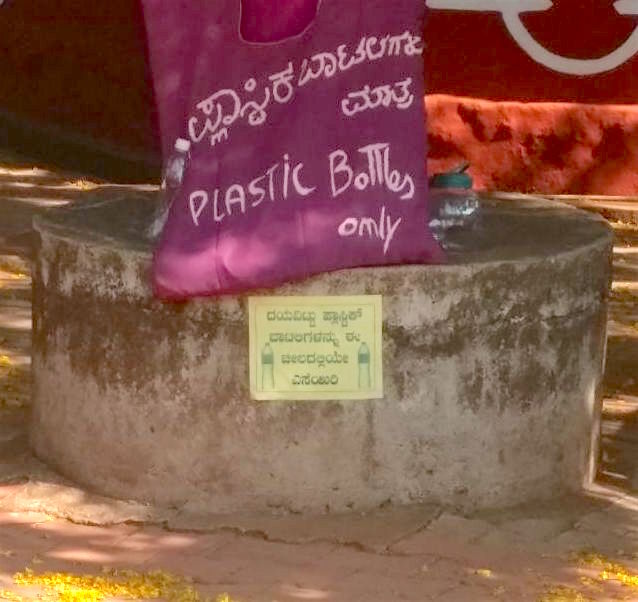 A dozen of brooms were borrowed, and many took the broom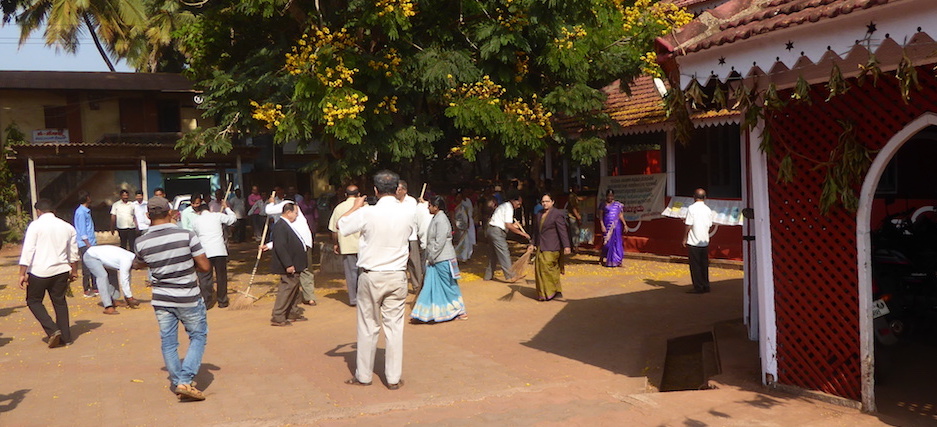 the press was called to spread words and images of the event to show to all a good example to follow (inwards and outwards)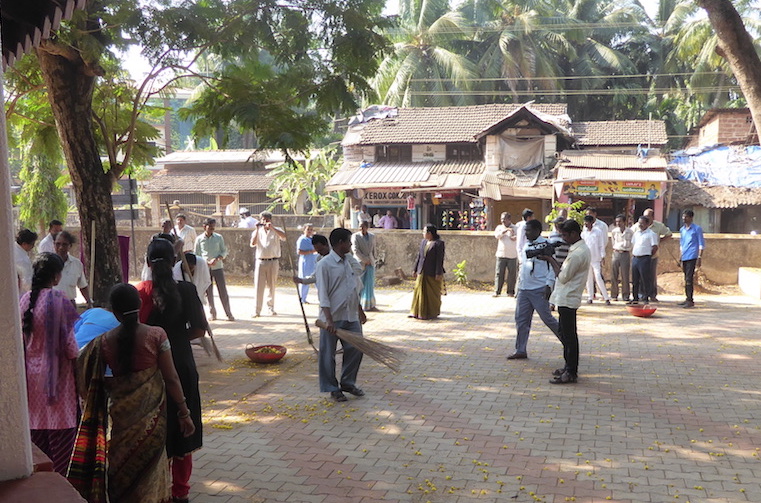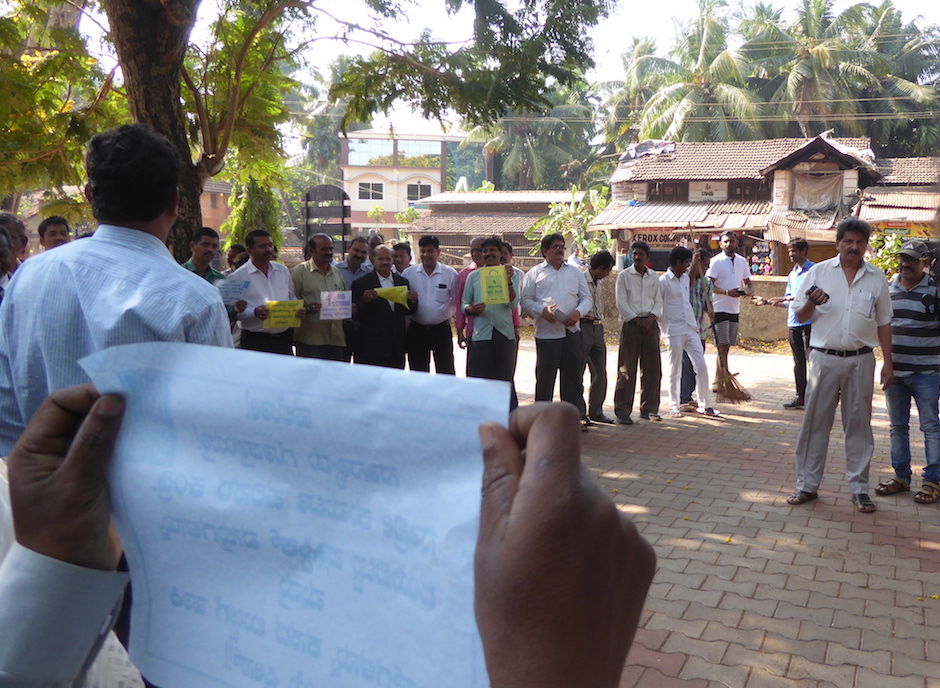 the chart for eco-friendly practices in offices was adopted and 1 minute of silence to honour Gandhi memory was observed.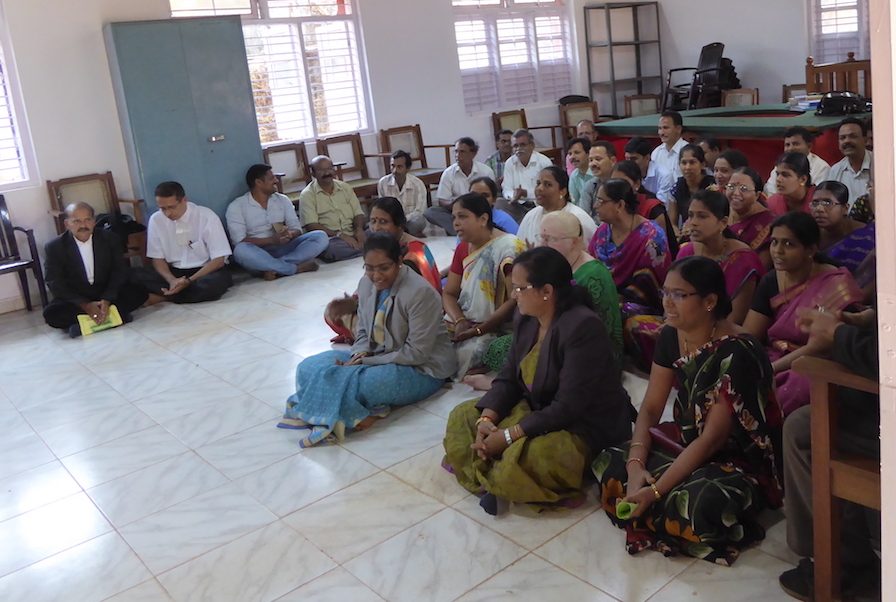 However,  the day of the function itself there were no dustbins, the toilets were not clean, without mugs, nor bins …
The brooms were given back, the attempt filed and quashed.
Three days later still there were no dustbins at public zones, tap connections remained improperly fixed (not working, or leaking), toilets were not clean, missing brushes, mugs and bins for sanitary pads, with the gents toilet offering the usual extremely disgusting smell.
Fresh hotspots of garbage and new remains of burned garbage could be seen.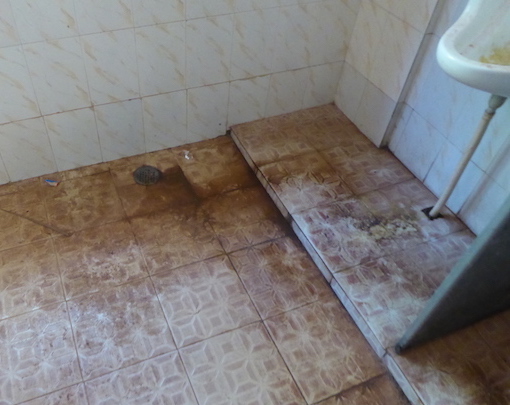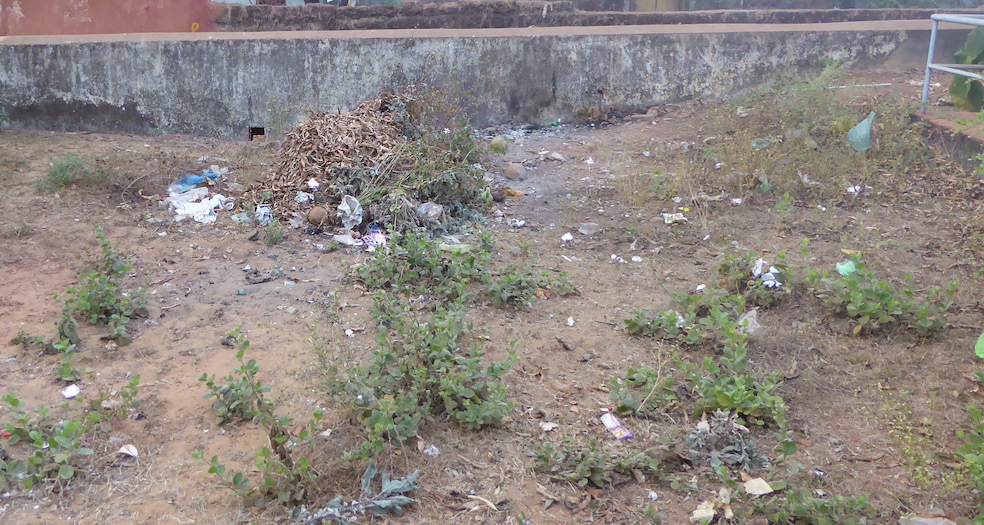 Almost one year passed and it is possible to observe the incapacity of occupiers to keep the premises clean.
Still no dustbins available, plastic bottles lying all around, windows remaining dustbins, waste being burned in the open, against the most severe orders of SC and NGT.
And we wonder why is Court  giving to the public frequenting its place this example to follow.
Who is liable for this?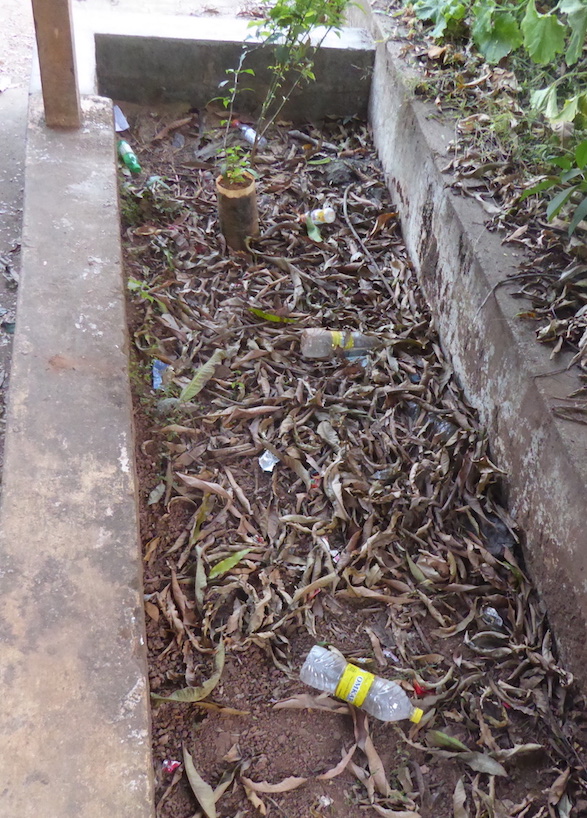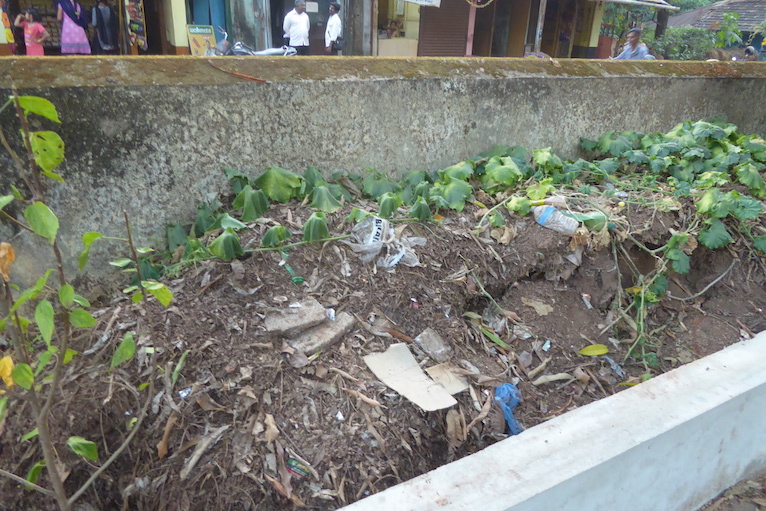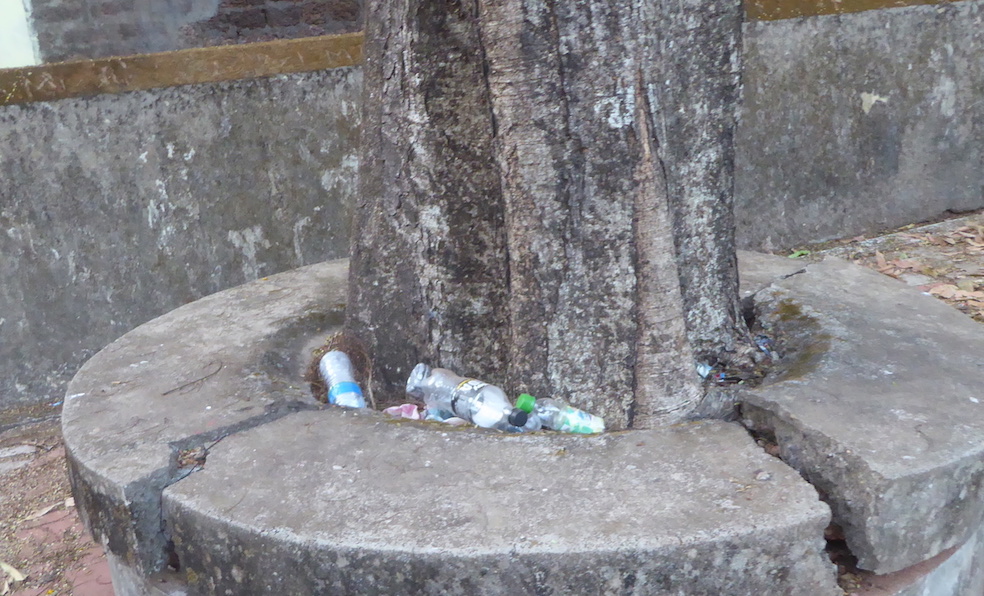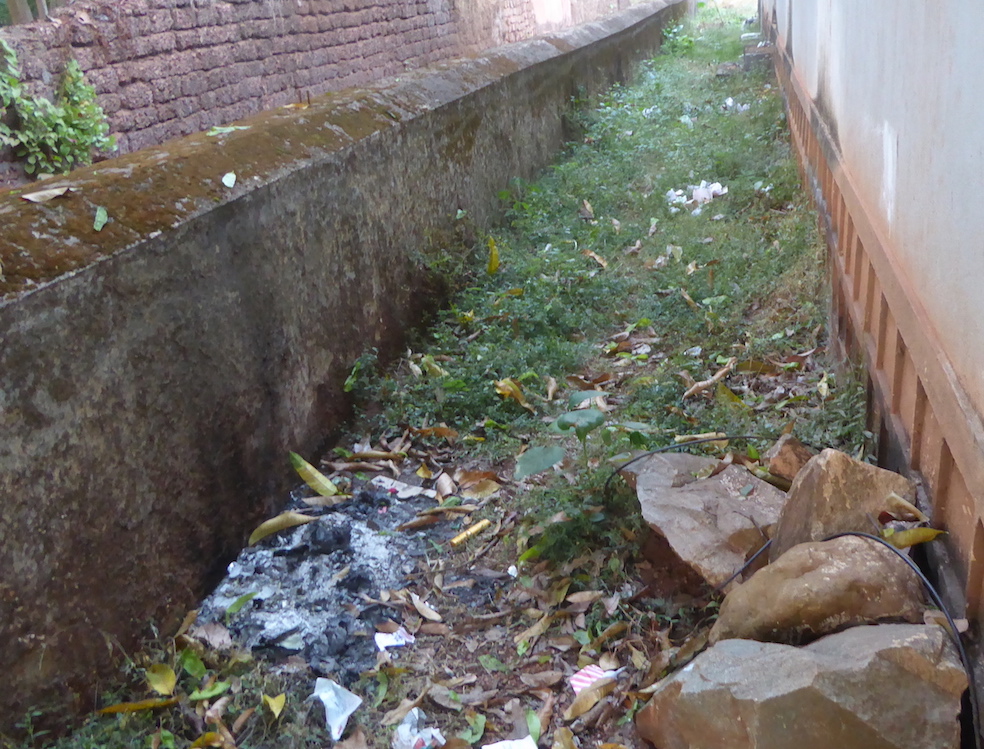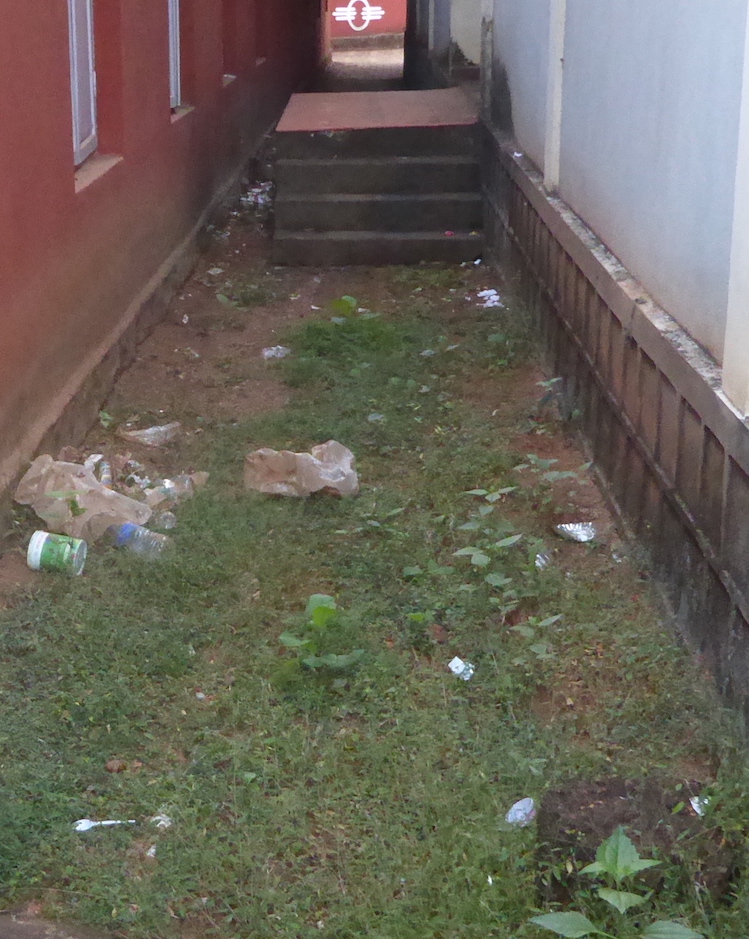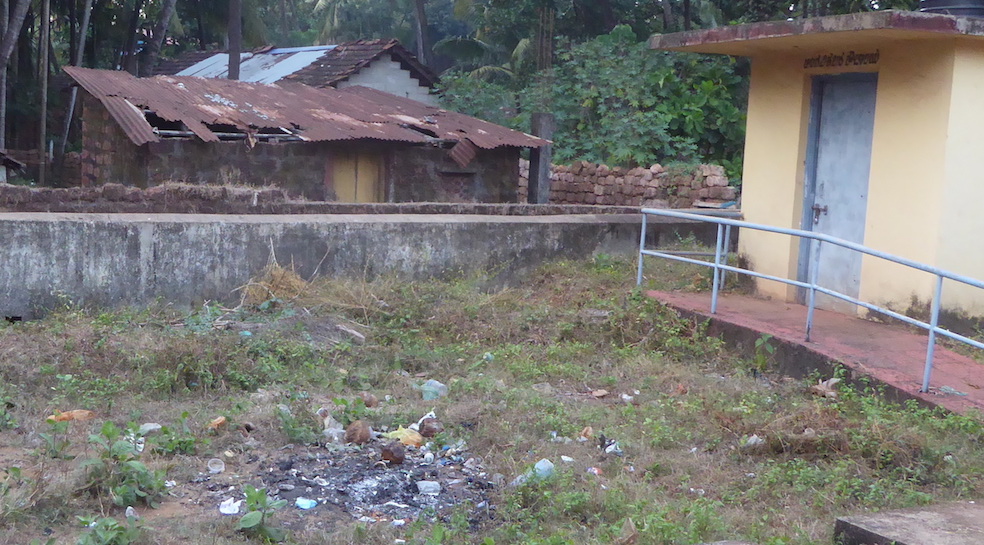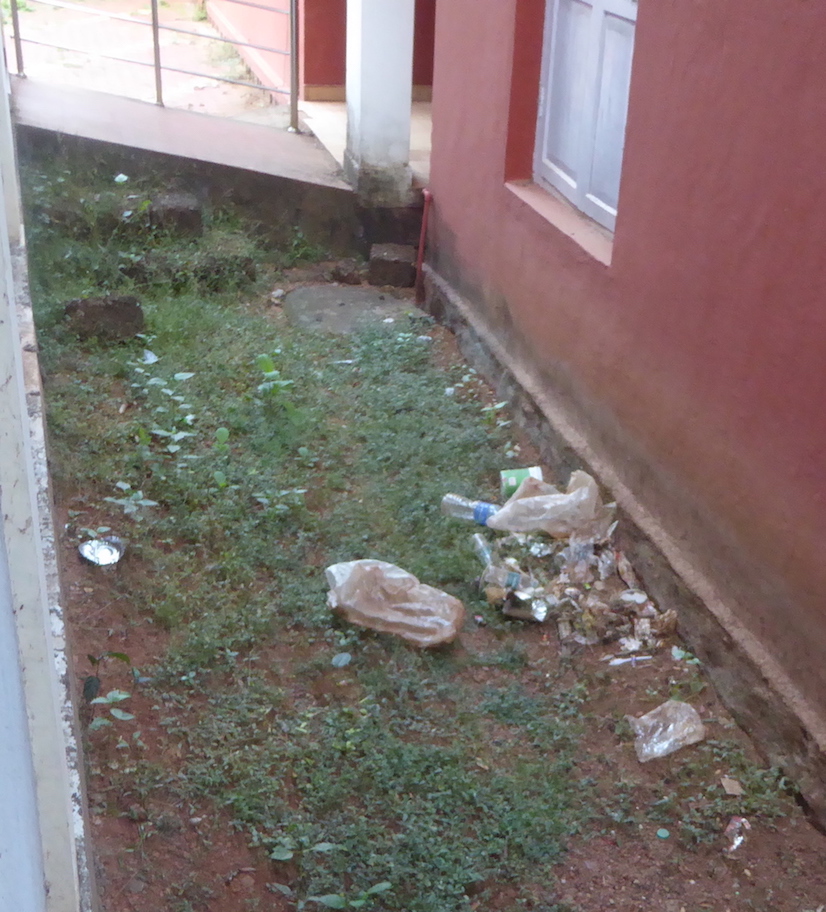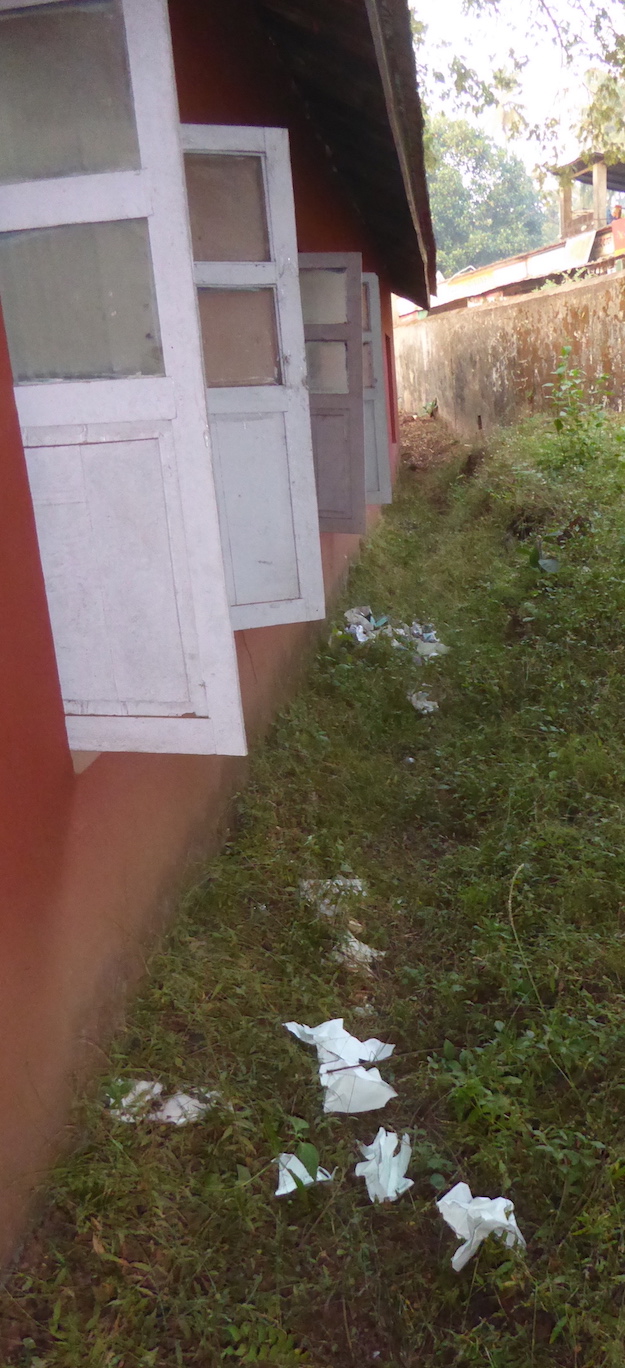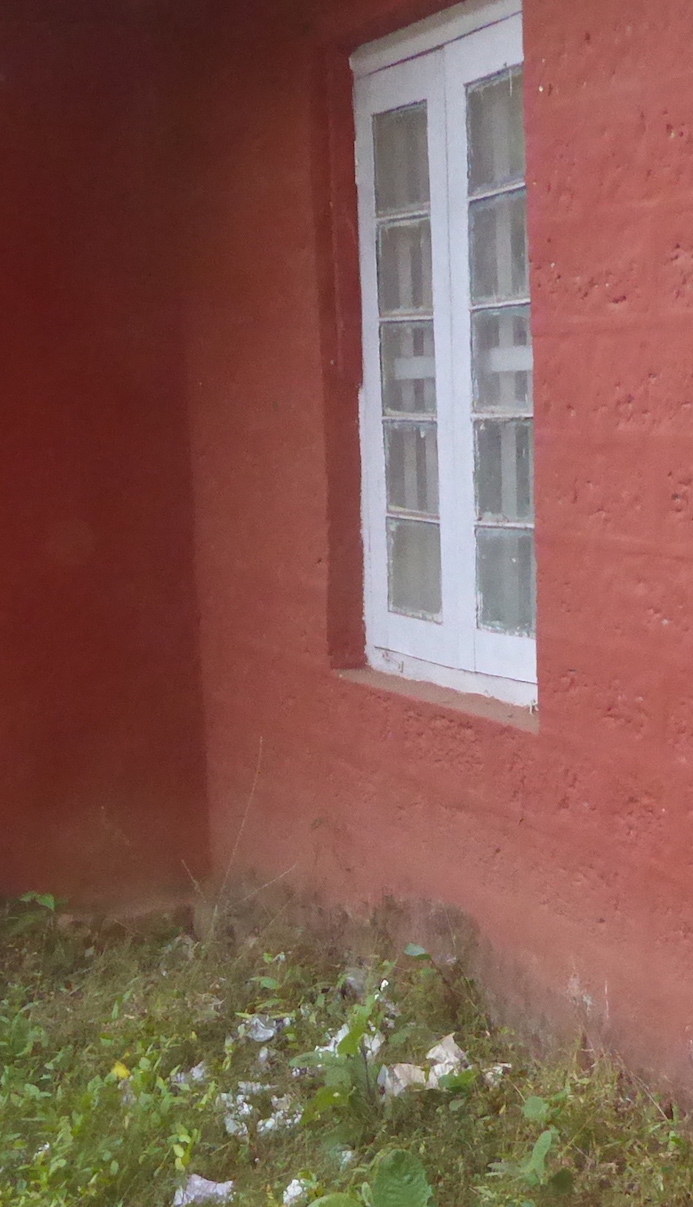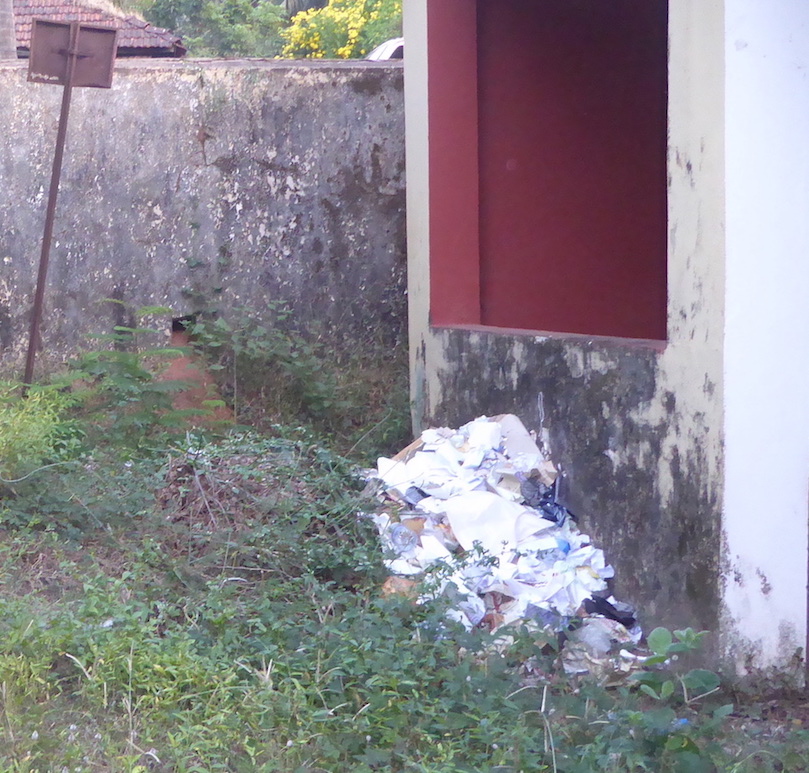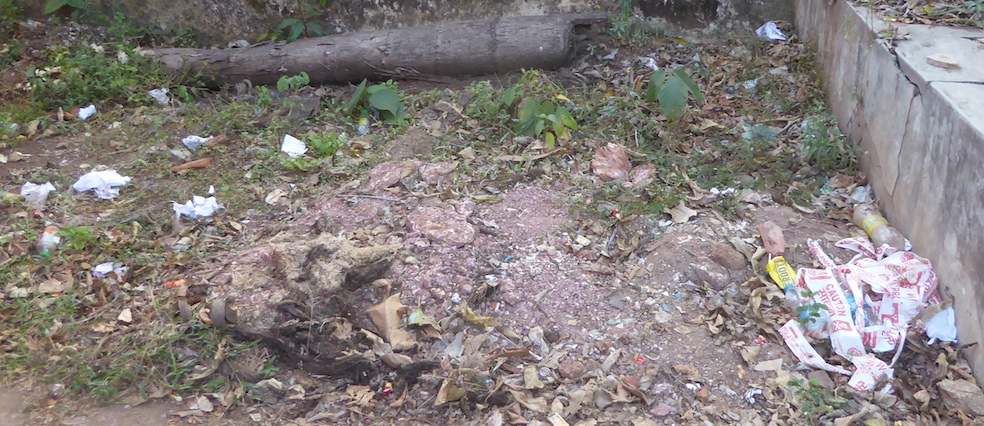 If public has this type of display at such key civic bodies premises as a Court, which behavioural change can be expected at large?