Tourism Service Providers (TSP) – At Gokarna, hotels, resorts, restaurants, shacks, cafes, guest houses contribute dramatically for the spread of terrific practices on managing waste.
Though they carefully bring to their places the items required for their business they don't take back their remainings and year after year they either burn them on the beach or they bury them on the seashore.
Khushi Parisara has remarked earlier in relation to this issue that in the same way business people carry goods for their business, they have to properly dispose the discarded remainings. Is their duty.
Whichever is not been burned, will go inside the Ocean, from where it will be almost impossible to remove.
The multi-secular practice of visarjana has embedded the idea that samudra, as some other water bodies, are privileged disposing points. GP is responsible to show, through the compliance with S & P WM rules, that it is not the case, and a strong action on this front has to be taken.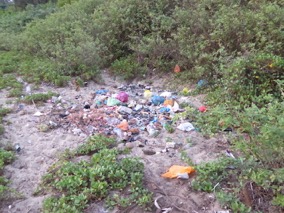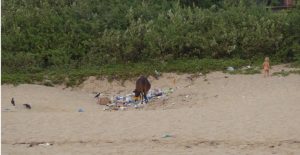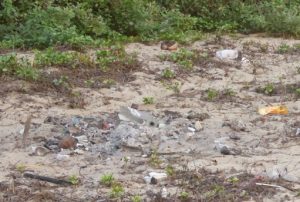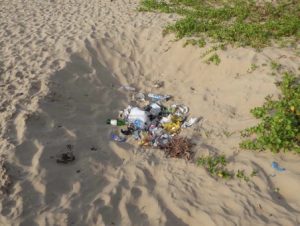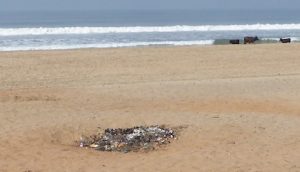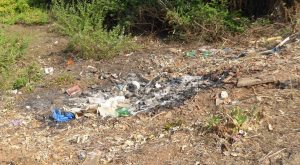 The waste management is grounded on two strategies:
Periodical burning of ANY item, all kinds of plastics very much included
Burial of all types of waste in small or big pits, covered at times, and whose waste is washed up into the ocean during monsoon time.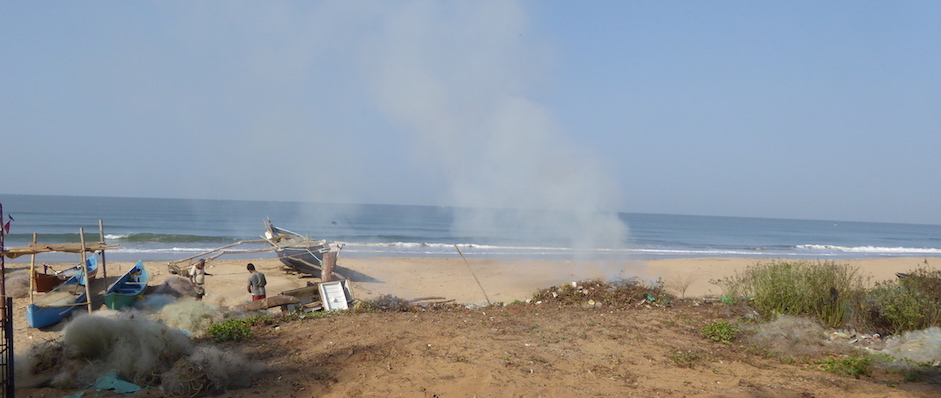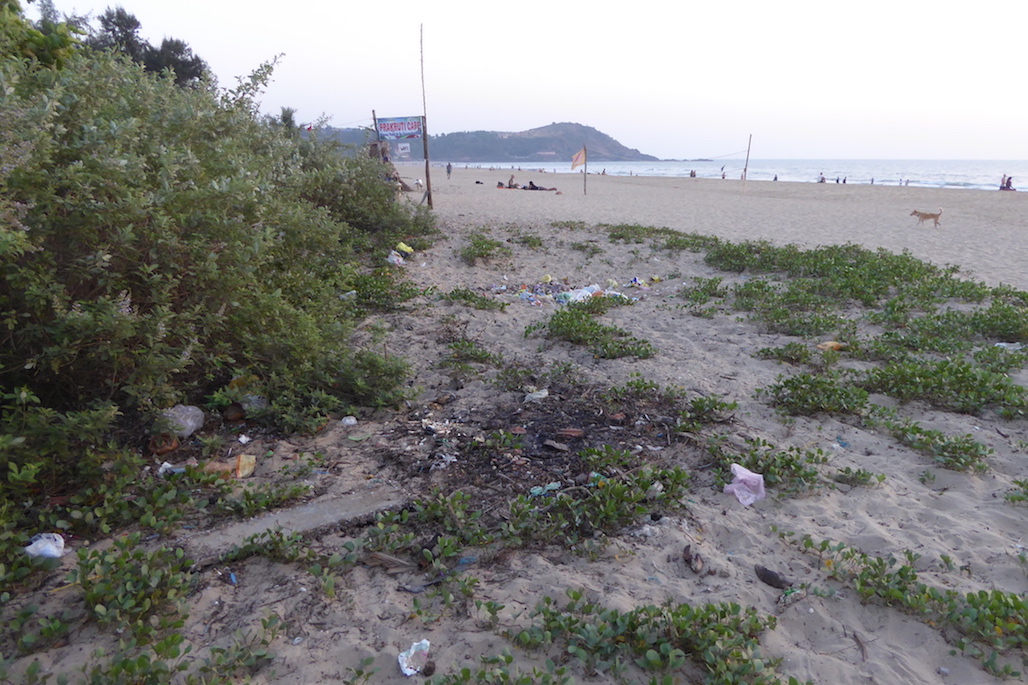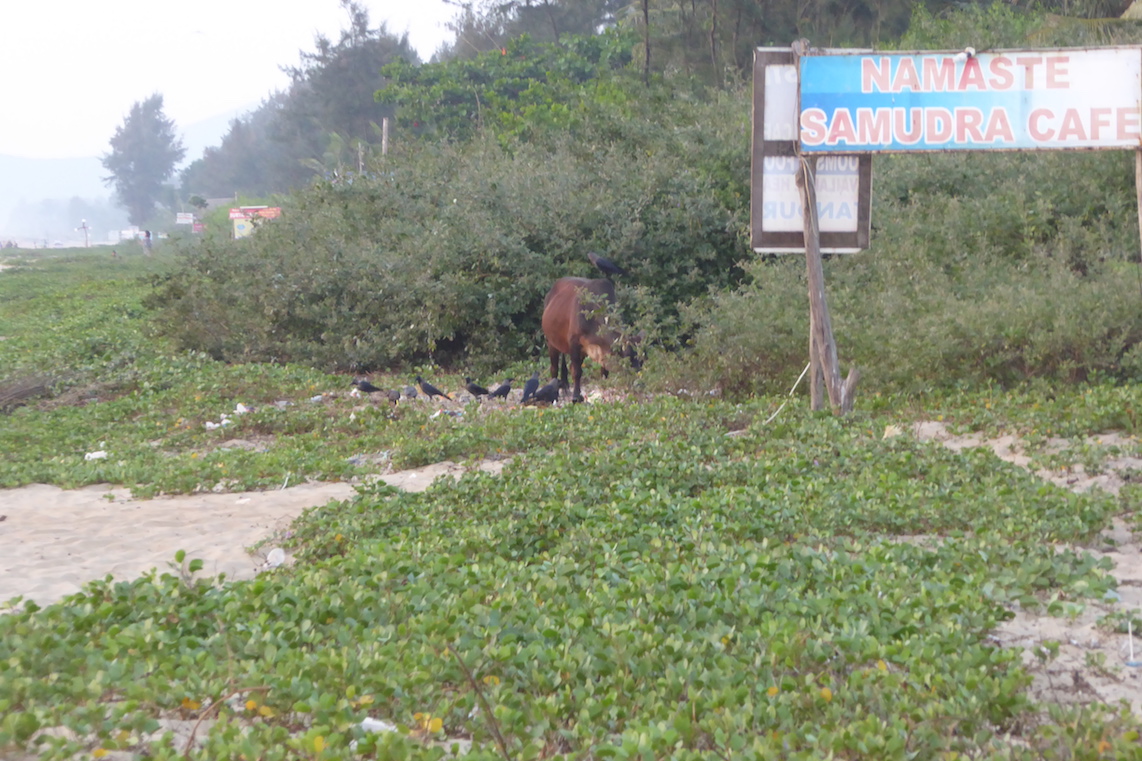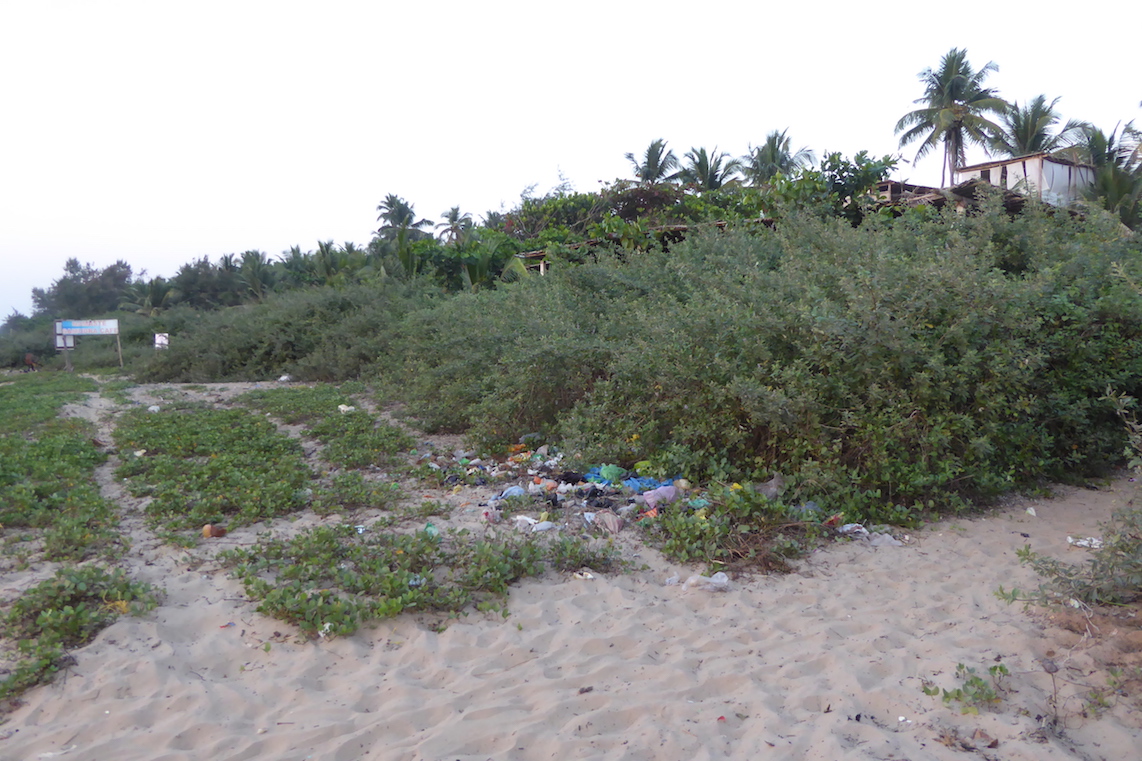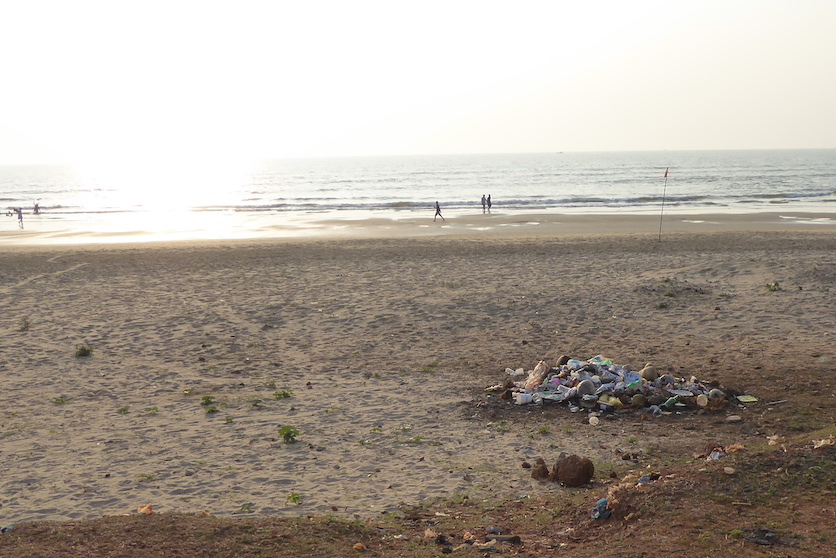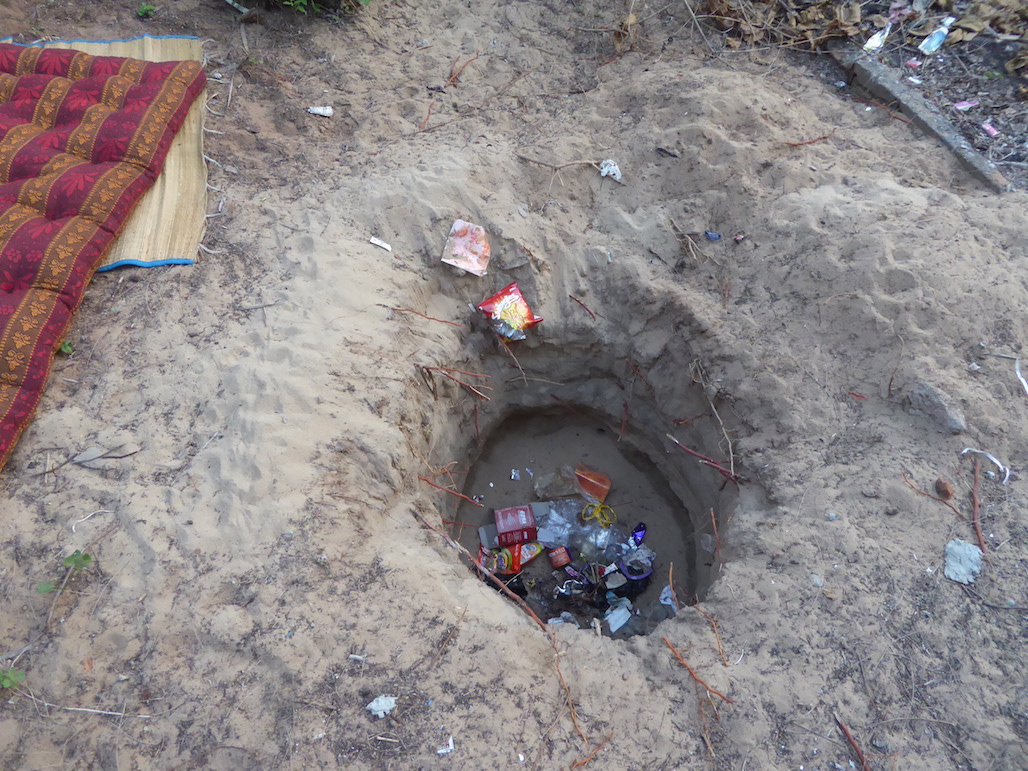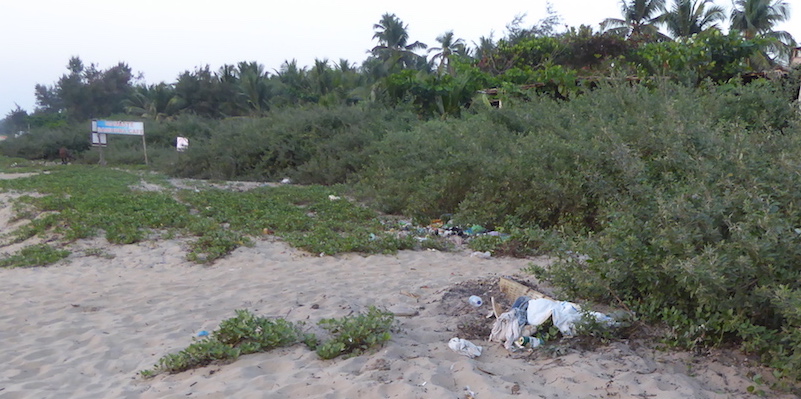 A group of guests is going to drop a petition to the concerned authorities about the harmful effects of massive burning of garbage.
As they note, the State might lose an important revenue from tourism due to this negligence.
To spread the word about Gokarna pollution on the web does not take much effort and the impact may be economically disastrous.